What Others Have To Say
Lucinda Ruch
Patrick Dougher is awesome as a TV Host of "The Business Spotlight", Interviewer, Promoter and Advocate.  He brings out the best in his interviews.  With all his promotion that follows, between the TV show's distribution and LinkedIn enabling connections I thank Patrick for giving me that "Global Launch".  Within days of my 1st TV Show I was receiving many messages and LinkedIn invites from some surprising places – Germany, Russia, Iceland, India, Philippines, Sidney,…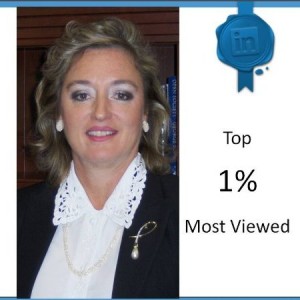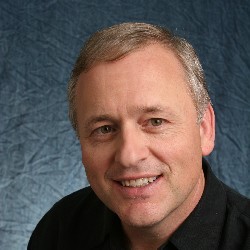 Bob Bare, Innovator for SEGR Enterprises LLC
Patrick accomplished an extraordinary feat for me on Google rankings. It took some effort for me to get ranked on the first page of Google under my name, because of the country singer Bobby Bare, and a chef I won't discuss. After several years of effort, I dominated the first page of Google when someone searched Bob Bare. Within a period of two months after Patrick interviewed me on the Business Spotlight, I now dominate at least the first 10 pages under the same search! Besides his powerful search engine Mojo, Pat is a totally delightful person, has become a good friend, and is more connected that almost anyone you will meet. Don't just connect with Patrick online, do anything you must to meet him in person~take him out for coffee, or buy him a lunch. I guarantee you will find him worth your time!
Odell Stunkard, Author/Speaker/Entrepreneur
This man has a gift for listening to the convoluted statements answering "How are you?". He has the intuitive ability to gel those statements into a couple of very clear and concise statements. Because he thinks spherically he speaks these statements into actionable strategy. Amazing man – amazing gift!
February 1, 2013, Odell was with another company when working with Patrick at Doer Success Systems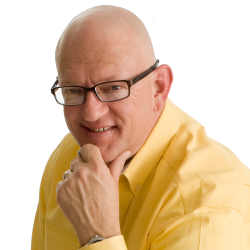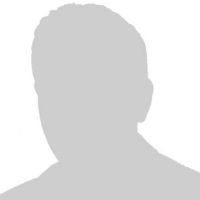 Shane Walker, PMP, Seasoned IT Project Manager & Technologist
"Umm, Hi uhhh, my name is Shane Walker..and..uhhhh..ummm, and uh, Im glad to be here." That was me until very recently.

When I left the corporate world after 15 years & started my own business, my biggest weakness quickly became my biggest problem. Public speaking & sales.

"How could this one weakness have such a huge impact on the success of my business??…more
August 25, 2012, Shane was with another company when working with Patrick at Doer Success Systems
Jeff Crilley, President of the country's first PR firm staffed exclusively with award winning journalists–www.RealNewsPR.com
Patrick is the real deal. He's a true pro who can help your business on so many different levels.

His communication skills are unparalleled. From public speaking to interviews, he works from the heart and audiences can feel it. He's absolutely amazing!

Oh yeah, and he knows everyone. I don't even use Google anymore. I just ask Patrick.
August 24, 2012, Jeff was with another company when working with Patrick at Doer Success Systems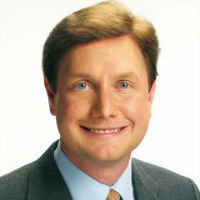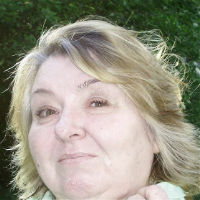 Toni Lawrence, Entrepreneur/Freelance Writer
Patrick is very creative and energetic, and has been extremely important in helping me to get more freelance writing business. When he sees someone who is talented and hardworking he goes over and above to help promote them. He is constantly on the lookout for new ideas, and is a great publicist with a very long stream of network contacts. I highly recommend him for any…more
November 22, 2011, Toni reported to Patrick at Doer Success Systems
Jim Rakowitz, Business Development Manager at Doherty Employment Group
Patrick brings a fresh and exciting perspective that fills every room he enters. His stories are captivating and you can tell he thoroughly enjoys presenting and speaking. If you or your organization are looking for a great speaker who combines great information with an engaging presentation, then Pat is the one to call!
April 28, 2011, Jim was Patrick's client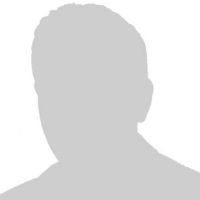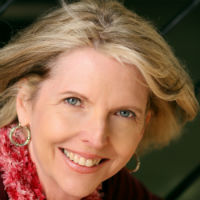 Melody Brooke, Soft Skills Trainer, Actor
Patrick has a heart of gold, and the experience as a trainer and speaker to make a real difference in the world. He is a powerful presenter and a giving person. His brain is always working to come up with ways to make your endeavors succeed. His generosity as a friend is invaluable; his expertise and wisdom unsurpassed. When Patrick is on your team; you can't lose.
January 15, 2010, Melody was with another company when working with Patrick at Doer Success Systems
Jody Robert, Administration | Chaplain | Business Development
Patrick Dougher is an extremely gifted teacher and speaker. I spent more than a year with Patrick in the seminar he directed at The Road Adventure. It is a personal growth and development seminar. I received an abundance of practical tools from Patrick to immediately employ both personally and professionally. Patrick's gifts of teaching and speaking are used for more than…more
October 3, 2009, Jody worked directly with Patrick at Doer Success Systems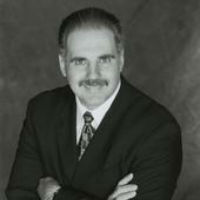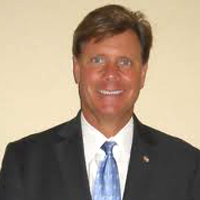 Bryan Dodge, Professional Speaker | Executive Coach | Author | Radio Personality | Business Development Consultant
I consider Patrick Dougher a very valuable friend of our business. He has coached us in a number of marketing decisions and is also extremely well connected in the business community. If your business needs a boost contact Pat to coach you to the next level!
June 1, 2009, Bryan was with another company when working with Patrick at Doer Success Systems
Leigh Hilton, Attorney at Law
Patrick gives excellent advise on growing your company. I have been able to put many of his ideas to use.
October 18, 2008, Leigh was with another company when working with Patrick at Doer Success Systems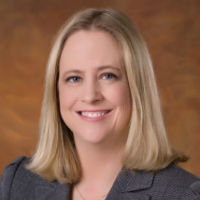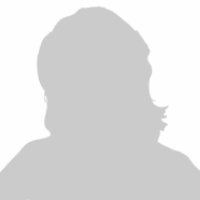 Dr. KAZ, Brainologist at SportsBrain USA
Patrick is the best people connector I've ever met. I've watched him present on several occasions and have referred him for conventions when I am unable to attend. His gifts of connection, communciation and assisting small business owners to accellerate to many levels beyond where they are now, is second to none. If you're looking for a business coach that will spend as…more
August 29, 2008, Dr. was with another company when working with Patrick at Doer Success Systems
Roy Capers, Owner, Capers Enterprises
Patrick is an astute business mentor and coach. He has his own internet radio program called the Implementors Corner. He leads master mind groups and provides success training and improvement programs.
May 10, 2008, Roy worked directly with Patrick at Doer Success Systems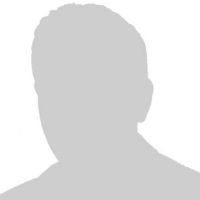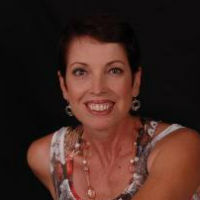 Debra Felske, Supply the working environment to attract artists to the community.
I have enjoyed working with Pat on a number of marketing projects and master mind groups. Excellent knowledge of presentation and marketing skills.
April 25, 2008, Debra was Patrick's client
Robin C., Business Designer
Patrick is one of those rare professionals that can put you at ease, no matter how nervous you are, and can help you broadcast your talents and expertise. I highly recommend working with Pat, he is constantly researching, experimenting and creating strategies that will give you results.
April 23, 2008, Robin was Patrick's client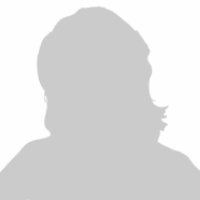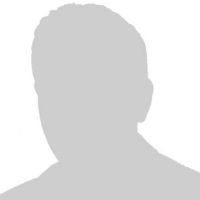 Tom Weersing, Senior Account Manager at Red Canoe
Pat's one of those people that's difficult to meet. He always has a group of people around him, he's always engaged in conversation, and someone else is waiting to speak with him. It might take you a while, BUT MAKE IT A POINT TO MEET PAT. Once you meet Pat and get to know him you'll begin to understand why there are always people gathered around him. It's not often you…more
April 1, 2008, Tom worked with Patrick at Doer Success Systems
Michael Shreeve, Technical Architecture Senior Consultant at FICO
I attended Patrick's Essential Speaking Skills workshop in January of 2007. The skills and practices that I worked on in this two day workshop have given me much more skills as well as increased confidence in my speaking ability. The before and after videos that we made showed an absolute turnaround in my speaking ability. Thank you Patrick!
October 20, 2007, Michael was Patrick's client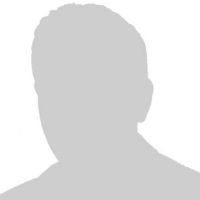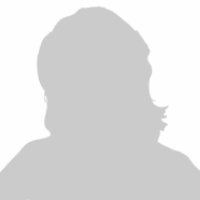 Sheila Skiba, Graphic Designer at East-West Ministries Intl
Pat is a dynamic speaker! He captivates interest everywhere he goes. It is always a learning expereince and a time of enlightenment when he is around. He knows key people in every field and is a PRICELESS GEM to know. So glad our paths crossed!
August 24, 2007, Sheila was with another company when working with Patrick at Doer Success Systems
Luigi Valastro, Industrial tools, Welding Supplies & Specialty Equip for the Construction & Maintenance Industry (Enjoy my Videos?)
I can talk all day about Pat " The Marketing Master Dougher"! Pat is the guy who everyone loves to love, because he's just like the Golden Retriever I wanted as a kid and never got. Always Happy and Never Letting me down; especially when it comes to being positive and powerfully motivational! Our paths crossed when we both were selling million dollar cellphone deals and…more
August 23, 2007, Luigi was a consultant for contractor to Patrick at Doer Success Systems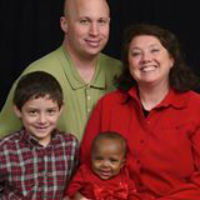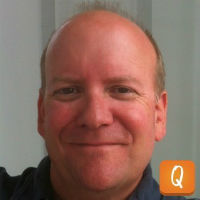 Jack Wrigley, Co-founder @QWIQQ –> Sell more stuff. Socially.
Pat's abilities as a speaker are tremendous. His combination of humor and ethics allows everyone who listens to him better themselves. Pat is a natural leader. Very capable and completely interested in developing relationships that are meaningful. Through this effort, Pat creates an environment where you want to succeed.

I recommend Pat 100% and beleive all those that…more
February 12, 2007, Jack worked directly with Patrick at Doer Success Systems
Rob Skiba, Producer at King's Gate Media, LLC
Whether as a close friend or business associate, I've learned a great deal from Pat. He was and is my mentor in the public speaking arena. He is very professional, skilled, funny and personable – a truly gifted teacher, who can take virtually any topic and make it fun and easy to understand. If you need a top-notch motivational coach/speaker for any event, Patrick Dougher…more
August 15, 2006, Rob reported to Patrick at Doer Success Systems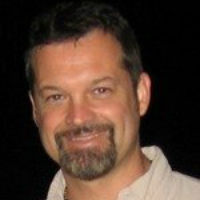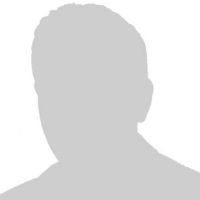 Kirk Revell, Purchasing Agent/Outside Sales at Brazos Cellular, Ltd.
I've had the honor to work with Patrick in both a professional relationship and a personal friendship, at which he both excels. People like Patrick not only motivate you to conquer the task at hand, but to go on and conquer life.
January 6, 2006, Kirk was Patrick's client
Bryan Flanagan, Sales Ambassador, Sales Educator, Sales Coach, Presentation Skills Coach
Patrick gets the job done! If he is involved in a project, he is committed to making big things happen. He is personable and professional. You'll enjoy working with Patrick!
September 18, 2011, Bryan worked with Patrick at Ziglar Performance Group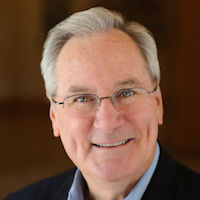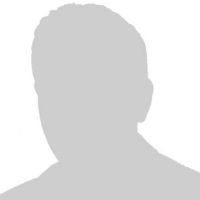 Dean Cornish, President, 2020 Performance Group Inc.
Some talk, others think, most follow. However, a select few like Patrick take positive actions, deliver real results and will eventually achieve greatness. Patrick is a winner with true character and will deliver every time. I highly recommend him and encourage utilizing his abilities.
March 2, 2011, Dean worked directly with Patrick at Ziglar Performance Group
Danny P. Blevins, President, The Road Adventure
Pat is a gifted and passionate communicator who commands his audience with balanced intellect, humor, teaching and humility. He has the ability to deliver a structured, well thought out content while maintaining the flexibility necessary to read and adapt to the particular audience in front of him.

I would strongly recommend Patrick for consideration as a speaker for your organization and would welcome any further inquiry you may care to make.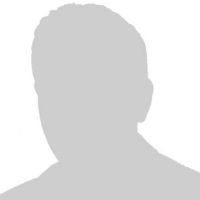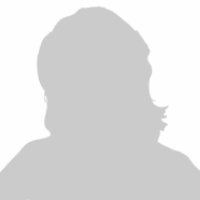 Denai Vaughn, The Networking Queen
The Business Coaching I have received from Pat continues to help raise the bar both personally and professionally. They say you need three coaches at all times – a business coach, a financial coach and a personal coach. I know many coaches and each brings different attributes to the table. I can count on Pat for a cut to the chase, the answer is obvious, all emotions aside and facts-only feedback. He knows lots about lots…thus his facilitation of an Accelerated Learning program – he can read more books in a month than most Americans do in a lifetime! If you're looking to grow your business online & need a tech-savvy business coach, HE'S YOUR MAN!!!
Hired Pat for Business Coaching in 2008
James Fell, The SEO Expert
Patrick has always given me good advice. I always listen to what Patrick has to say.
Hired Pat as a Business Consultant in 2007 and hired him more than once