About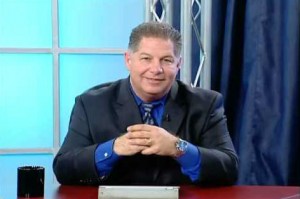 I produce and host the TV show The Business Spotlight, airing locally in the DFW and Houston areas and then promoted all over the internet. I have over 50K video links driving traffic to my guests which means this high quality video marketing is a powerful tool for establishing authority in the niche the guests wants to own. Ask me how to become a guest on my show.
Marketing to me is really about getting you Door Swinging and your phone ringing… That is it. Results. If you have never thought outside the box on your marketing and want to inter the 21st century in your marketing we should talk.
My Past…
I have 20 years in professional selling experience and 10 years directing a self improvement seminar called The Road Adventure. I spent a year with Zig Ziglar as one of his presenters in the DFW area, 2 years as the Director for Dan Kennedy's DFW Insider Circle Groups and formed and run several Mastermind groups. My passion is teaching others how to reach their potential. My Goal is to touch this Nation helping others reach their potential. Zig Ziglar always says "You can have anything you want if you will just help enough other people get what they want."
Specialties: Selling, media like TV and Radio, Accelerated learning, Traffic generation using video to market yourself and your services. Speaking, teaching and doing marketing for my clients.